SKI LESSONS IN CORTINA. INDEPENDENT SKI INSTRUCTOR
The idea is that you don't just stay with the baptism class at the base, but that we can ski down the mountain on the second or third day!
My main virtue when teaching is patience. My ski classes are always with a lot of dedication and professionalism, for all levels and ages!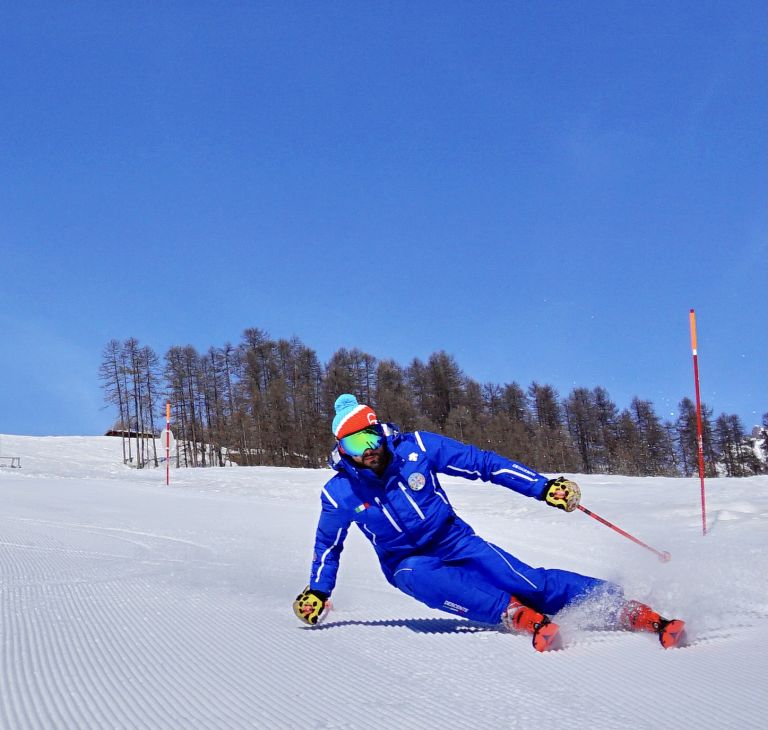 Do you already have experience, but want to perfect your technique? You can improve your carved turns, technique on moguls or off-track skiing.
EQUIPMENT AND SKI PASSES? I CAN HELP YOU
I also help you with advice for the rental of ski equipment and the purchase of the pass to access the ski lifts.
ARE YOU READY TO HAVE FUN?
My greatest virtue when teaching skiing is patience, I always explain the entire technique very calmly, adapting to the abilities and learning times of each student. My goal is to convey the passion I feel for skiing, always in a fun and safe way.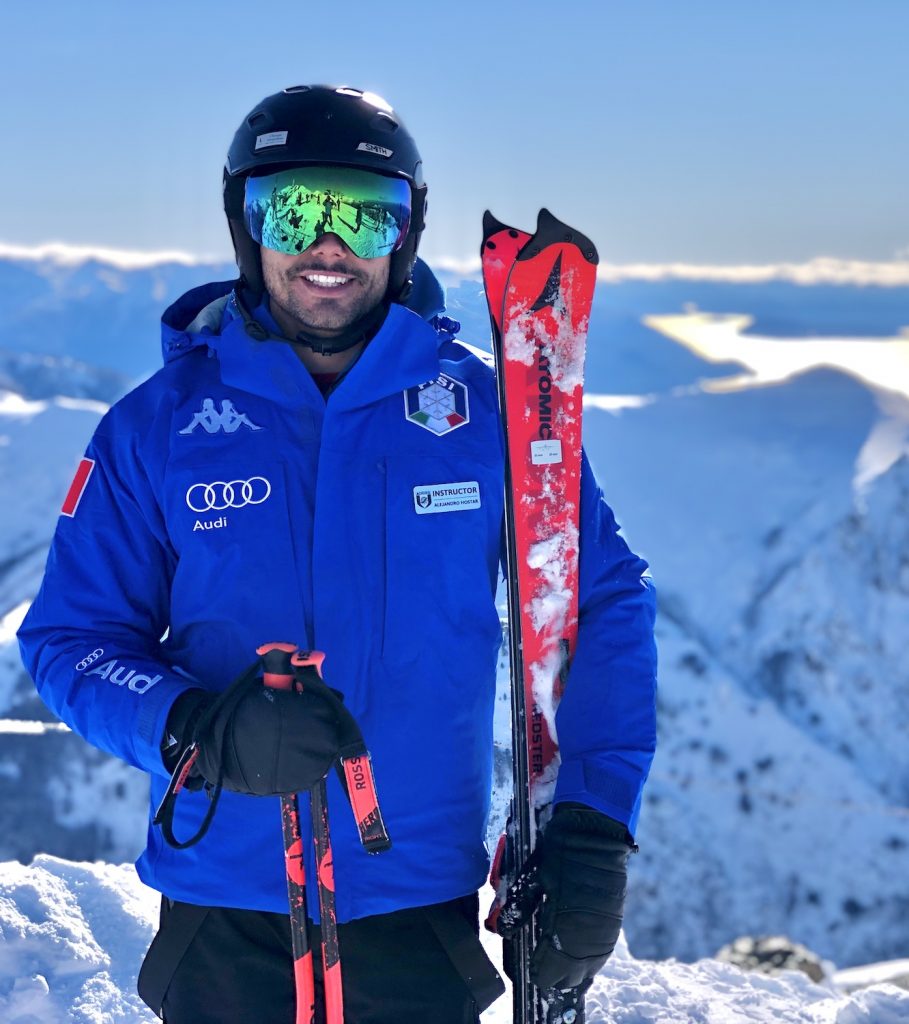 I am an independent ski instructor in Cortina d'Ampezzo, Italy. 
I started skiing when I was 4 years old, this sport became a passion and I could never stop. As a teenager I had fun doing slalom and giant slalom competitions, and when I turned 18 I started with the ski instructor course.
I have 24 winter seasons teaching this sport professionally since I have been doing two ski seasons each year since 2007, in the northern and southern hemispheres. In addition to Italy, I worked in many ski schools in different countries: Vail (United States), Yong Pyong (South Korea), Pas de la Casa (Andorra), Park City (United States) and Bariloche (Argentina).
I studied mechanical engineering at UTN but my passion for skiing and teaching led me to choose this beautiful profession. 
ANECDOTES THAT I HAD OVER THESE YEARS AS A SKI INSTRUCTOR
• Once, working in a ski school in South Korea, I had to teach some Chinese who didn't speak a word of English to ski. The ski class turned into a say it with mimic… in spite of everything the 5 students learned to stop and turn after 2 hours of lesson!
• I once had a very lovely Brazilian family who came to ski with the young 2-year-old Enzo. But to my surprise, in addition to the grandparents, the 78-year-old great-grandmother also wanted to learn! Without a doubt an extremely rewarding experience.
READY FOR YOUR FIRST LESSON?

FOLLOW US ON SOCIAL MEDIA